Paint Night (Paint Nite) Social Art Painting Events
in Newmarket, Aurora & Bradford, Ontario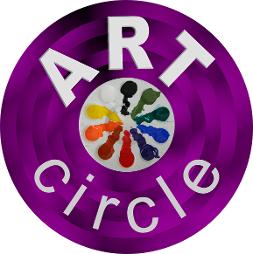 Paint your own "Masterpiece" acrylic on canvas painting,
regardless of your previous painting experience.
Art Circle painting events provides step by step guided instructions on how to achieve a painting you will be proud of

Scheduled events are in:
Newmarket, Aurora, Keswick, & Bradford
@ 7pm


or Click "Painting Events" tab above




Bridal Shower
Birthday Party
Girls Night Out
Couples Night Out
etc.


For those struggling with drawing or painting projects?
Or for those wanting to learn more about different mediums?
A Team Building exercise is great to get your staff working together
on a common goal . . .
and having fun doing it !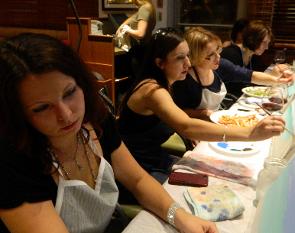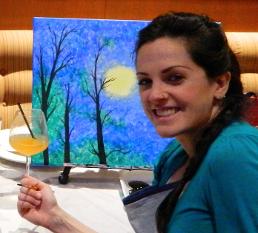 "We know what we are, but know not what we may be."
-William Shakespeare
You don't need to bring a thing . . .
just your wonderful self

Everything you need to create your
painting will be supplied by
Your Version of Any of the Paintings can be completed in approximately 2 hours
Participants will paint an acrylic on canvas (16" x 20"),
unless listed as different
Only $35 per person / per event.
Canvas & all paint supplies are included
(Food & Drink can be purchased separately from the
host restaurant)

Personalizing of your painting is encouraged (but only if you want to)